TALK ALL THINGS JERSEY – HERBY LUTZ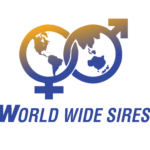 Herby Lutz, Select Sires/WWS Jersey Development Manager is traveling to New Zealand this month. Please join Herby in an open session digging into all things Jersey at Select Sires, what the future looks like, and what kind of cow does the world and New Zealand need in the future.
Herby has been instrumental on the Select Sires Jersey sire team since September 2008 and has had a huge impact on the World Wide Sires Jersey program. He is also an accomplished judge, having judged national shows in many countries, including the 2005 IDW Jersey Show. Herby's wife, Amanda, and their son Hobbs currently operate HerMan Jerseys at Sunny Day Farm in Chester, South Carolina.
Wednesday 17th April 10:30 am
Shed meeting Dairy supply Fonterra 72318 103 Proctor Road , Orini, Waikato

Zenith & Ebboni Jerseys Russell & Alison Gibb & Natalie Dyson

Please RSVP by Monday 15th April to Dyanne Osborne dosborne@wwsires.co.nz 021 908 050

Monday 15th April 10:30 am
Tony, Maureen, Jay and Kelly Luckins Leith Road, Okato
Herd Visit • New and upcoming bulls • Let's talk genetics

Please RSVP by Friday 12th April to Claire Bourke cbourke@wwsires.co.nz 027 251 1770
Monday night session from 6:00 pm
TET Stadium Stratford Broadway Street & Fenton Street, Stratford 4332
Drinks 6:00 pm • Dinner 6:30 pm • Session 7:30 pm – Ask the Expert!
Buffet Dinner: $35 including desert Two meats, roast veges, vege stirfry, seafood salad, green salad, bread rolls Desert: bite sized mixture

Please RSVP by Friday 12th April to Claire Bourke cbourke@wwsires.co.nz 027 251 1770