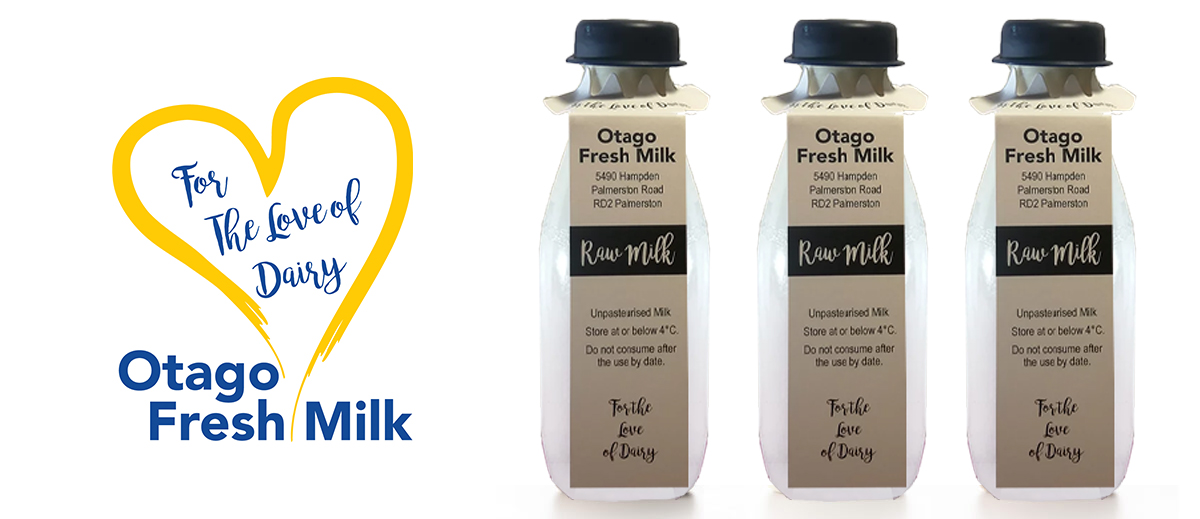 Otago Fresh Milk, where you can taste the love! The delicious, farm-fresh milk is unhomogenised, unpasteurised and infused with nothing but love.

The farm is a small, family run operation – Steve and Shelli and daughter Katie are passionate about our cows and the delicious milk they produce.

They have been building their precious cow families for twenty years. Each special girl has a name.

They are passionate about sharing the health benefits of raw milk with dairy lovers near and far.
As a licenced raw milk supplier, they follow strict procedures and complete rigorous testing of their milk to ensure your safety.
(Note: not exclusively Jersey milk)

Otago Fresh Milk – for the love of dairy. Delicious, healthy, ethical dairy.