Semex On Farm Challenge
Judged on-farm, this year's Competition will see Luke Gilbert travel across the countryside in early December to view the Jerseys put forward by members of all herd sizes. At the conclusion of judging, the results are analysed by the JerseyNZ office, regional results announced before Christmas and the national results by the end of January 2024. Presentations will be made at the JerseyNZ Annual Conference 2024.

Enter for a chance to WIN (Semex product vouchers):
Regional team winners receive $100 for first place
National team winners receive $200 for first, $150 for second
National conformation winners receive $300 for first, $150 for second (in each class).
Overall National Supreme Conformation winner receives $500
Overall National Supreme Semex Cow winner receives $500
For the team competition, members will be advised by e-mail of the cutoff 10% for BW and PW following the AE run on 14 October.

JerseyNZ is very fortunate to have the continued support of Semex New Zealand as a major sponsor.
The JerseyNZ Youth Council also sponsor $100 for the highest placed animal in each age group class with an owner aged 30 or less.
Enter by downloading the entry form HERE or fill out the online form below:
Semex On-Farm Challenge 2023 - Entry Form
Rules of the Semex Competition are established bu Jersey NZ in conjuction with Semex NZ Ltd. Any queries are to be directed to Jersey NZ. Ensure to read the full Rules and Information guide before entering.
---
Below are the full results for the 2022/23 Semex National Jersey On Farm Challenge.
National Awards were presented at the 2023 Annual Conference in Invercargill.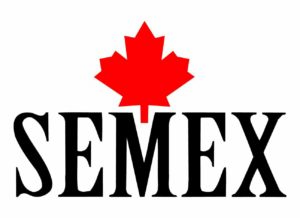 Highest Semex Conformation Winner
Leithlea Charlie Fava – Leithlea Jerseys – T & M Luckin
POINTS: 96.00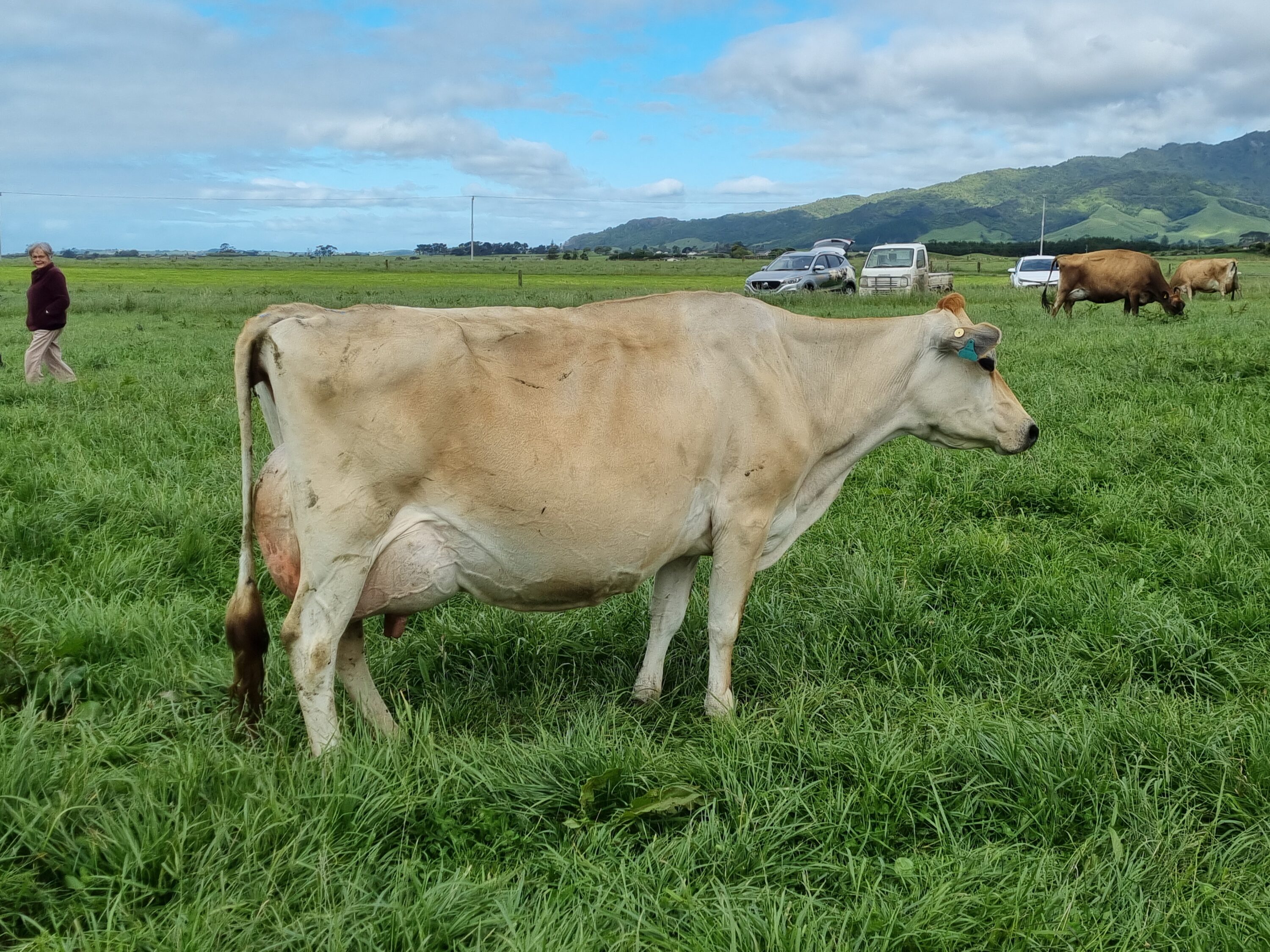 Supreme Conformation Winner
Leithlea Villian Gilda – Leithlea Jerseys – T & M Luckin
POINTS: 98.00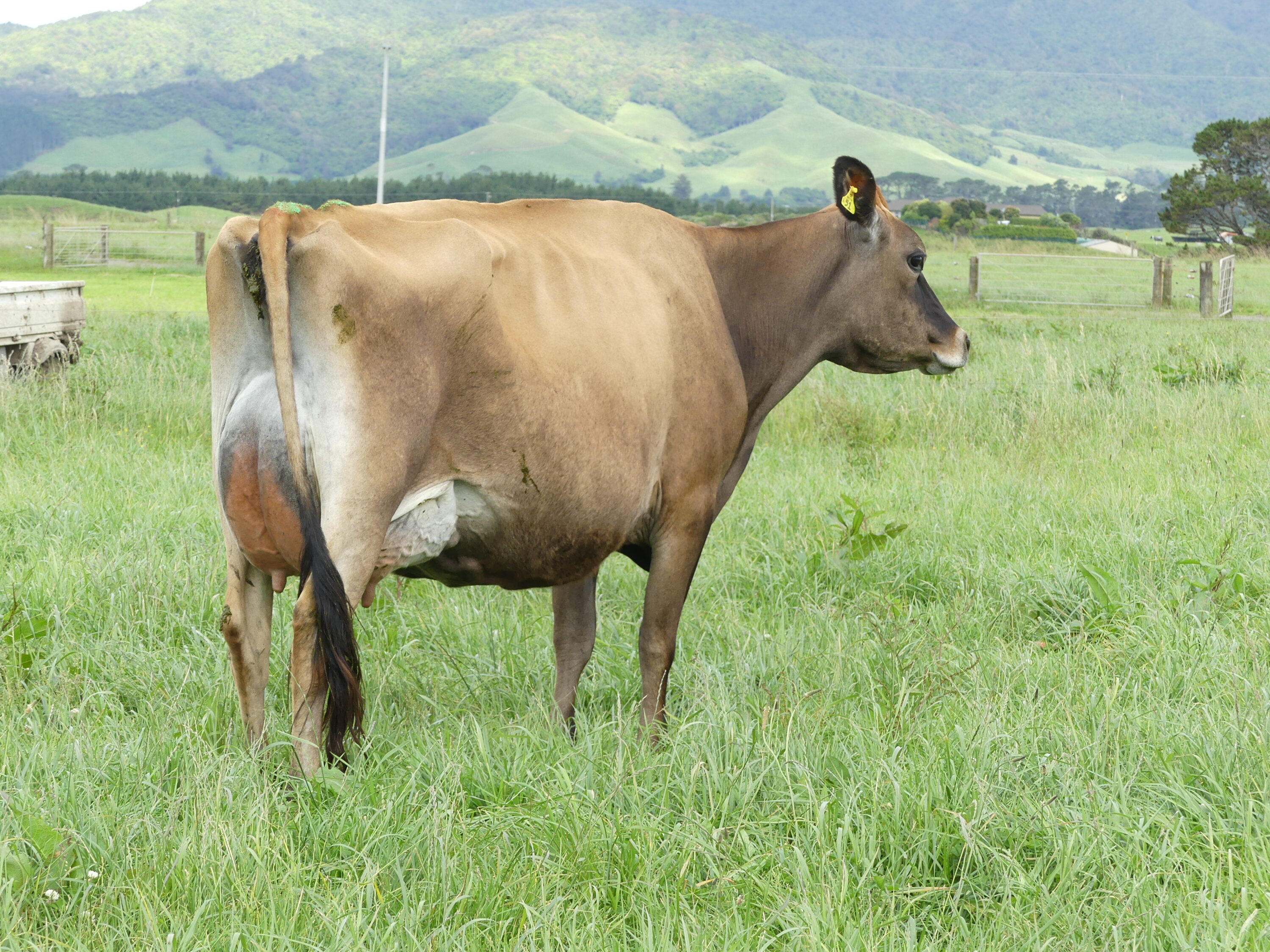 ---
YOUTH WINNERS
2 YO Class – Glenalla Balin Ginny – Glenalla Farm Ltd – M Gilbert
3 YO Class – Glenalla VIP Freyja – Glenalla Farm Ltd – M Gilbert
4&5 YO Class – Lindale Imps Milou S0J – Shaydoc Limited – Shane Caird
6&7 YO Class – Somerset OT Leader – Belbrook Farming Ltd – J & R Wakelin
8&9 YO Class – Willow Downs Sult Jasper – Shaydoc Limited – Shane Caird
10+ YO Class – Glenalla Deans Tendo – Glenalla Farm Ltd – M Gilbert
---
National Results
| | | | |
| --- | --- | --- | --- |
| CLASS | PLACING | COW | OWNER |
| 2 YO Class | 1st | Ferdon Tfern Sharee | Ferdon Genetics – W & M Ferguson |
| | 2nd | Leithlea Charles Gilda | Leithlea Jerseys – T & M Luckin |
| | 3rd | Glenalla Balin Ginny | Glenalla Farm Ltd – M Gilbert |
| | 4th | Glenalla Victor Wendy | Snowfed Farm Ltd – N Gilbert |
| | 5th | Leithlea Sunee Spangle | Leithlea Jerseys – T & M Luckin |
| | 6th | Leithlea Casino Jena | Leithlea Jerseys – T & M Luckin |
| 3 YO Class | 1st | Glenalla Casino Nicole | Snowfed Farm Ltd – N Gilbert |
| | 2nd | Leithlea Oliver P Esme | Leithlea Jerseys – T & M Luckin |
| | 3rd | Lynbrook Superman Olivia | Lynbrook Farm Ltd – S & N Ireland |
| | 4th | Thornlea Misty Shakira | Just Jerseys Ltd – N & J Riddell |
| | 5th | Fynreath Joel Duchess ET | S F & H J Fowlie |
| | 6th | Glenalla VIP Freyja | Glenalla Farm Ltd – M Gilbert |
| 4&5 YO Class | 1st | Leithlea Villian Gilda | Leithlea Jerseys – T & M Luckin |
| | 2nd | A'Charnaich Valentino 10 | The MacDonald Family Trust |
| | 3rd | Ferdon Tequila Caramel | Ferdon Genetics – W & M Ferguson |
| | 4th | Glenalla Monty Francy S3J | Snowfed Farm Ltd – N Gilbert |
| | 5th | Denson Dale Vans Vestry | Greenacres (Kereone) Ltd – Brad Pickett |
| | 6th | Leithlea Val Spangle | Leithlea Jerseys – T & M Luckin |
| 6&7 YO Class | 1st | Willowhaugh Tbone Honey | I M & C A Jordan |
| | 2nd | Ferdon Apple Vickie | Ferdon Genetics – W & M Ferguson |
| | 3rd | Leithlea Charlie Fava | Leithlea Jerseys – T & M Luckin |
| | 4th | Glenalla Deans Alexis RR | Snowfed Farm Ltd – N Gilbert |
| | 5th | Thornlea Steins Sheba | Just Jerseys Ltd – N & J Riddell |
| | 6th | Leithlea Valentino Esme | Leithlea Jerseys – T & M Luckin |
| 8&9 YO Class | 1st | Leithlea Tequila Sheba | Leithlea Jerseys – T & M Luckin |
| | 2nd | Leithlea Charlie Angel | Leithlea Jerseys – T & M Luckin |
| | 3rd | Denson Dale Tbone Vestry | Greenacres (Kereone) Ltd – Brad Pickett |
| | 4th | Ferdon Legal Lady | Ferdon Genetics – W & M Ferguson |
| | 5th | Premier SCD Synergy 5 ET S0J | Premier Cattle Company Ltd – D & C Hayward |
| | 6th | Maxwelton Nova Gypsy ET | Gayley Woods Farm Ltd – G & M Wallace |
| 10+ YO Class | 1st | Glenalla Sultans Ekka | Snowfed Farm Ltd – N Gilbert |
| | 2nd | Glenalla Deans Tendo | Glenalla Farm Ltd – M Gilbert |
| | 3rd | Ferdon B Stone Rose | Ferdon Genetics – W & M Ferguson |
| | 4th | Leithlea Gannon Sun S2J | Leithlea Jerseys – T & M Luckin |
| | 5th | Ferdon Legacy Faline | Ferdon Genetics – W & M Ferguson |
| | 6th | Riverina Ozark Etta | Riverina Jerseys Ltd – W & L Berry |
| National Team | 1st | Just Jerseys Ltd – N & J Riddell | |
| | 2nd | P & S Ingram | |
| | 3rd | Thornwood Family Trust | |
| | 4th | R E & J C Gibson | |
| | 5th | J M & K L Sneddon Partnership | |
| | 6th | Riverina Jerseys – W & L Berry | |