2021 Semex National On Farm Challenge Results
Below are the full results for the 2020 Semex National Jersey On Farm challenge.
Congratulations to every one that took part in the competition and a special thanks to Semex NZ for the continued sponsorship + the 2020 judge Richard Adam – Carnmor Jerseys for taking the time to travel across our country side.
Remember awards for National 1st, 2nd and Youth winners will be awarded at this years Annual Conference.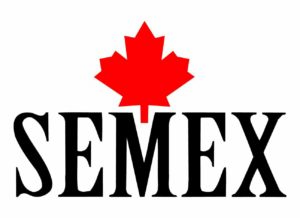 Highest Semex Conformation Winner
Leithlea Aldrin Coconut – Leithlea Jerseys – T & M Luckin
SIRE: Brookbora Aldrin – 316712
POINTS: 97.00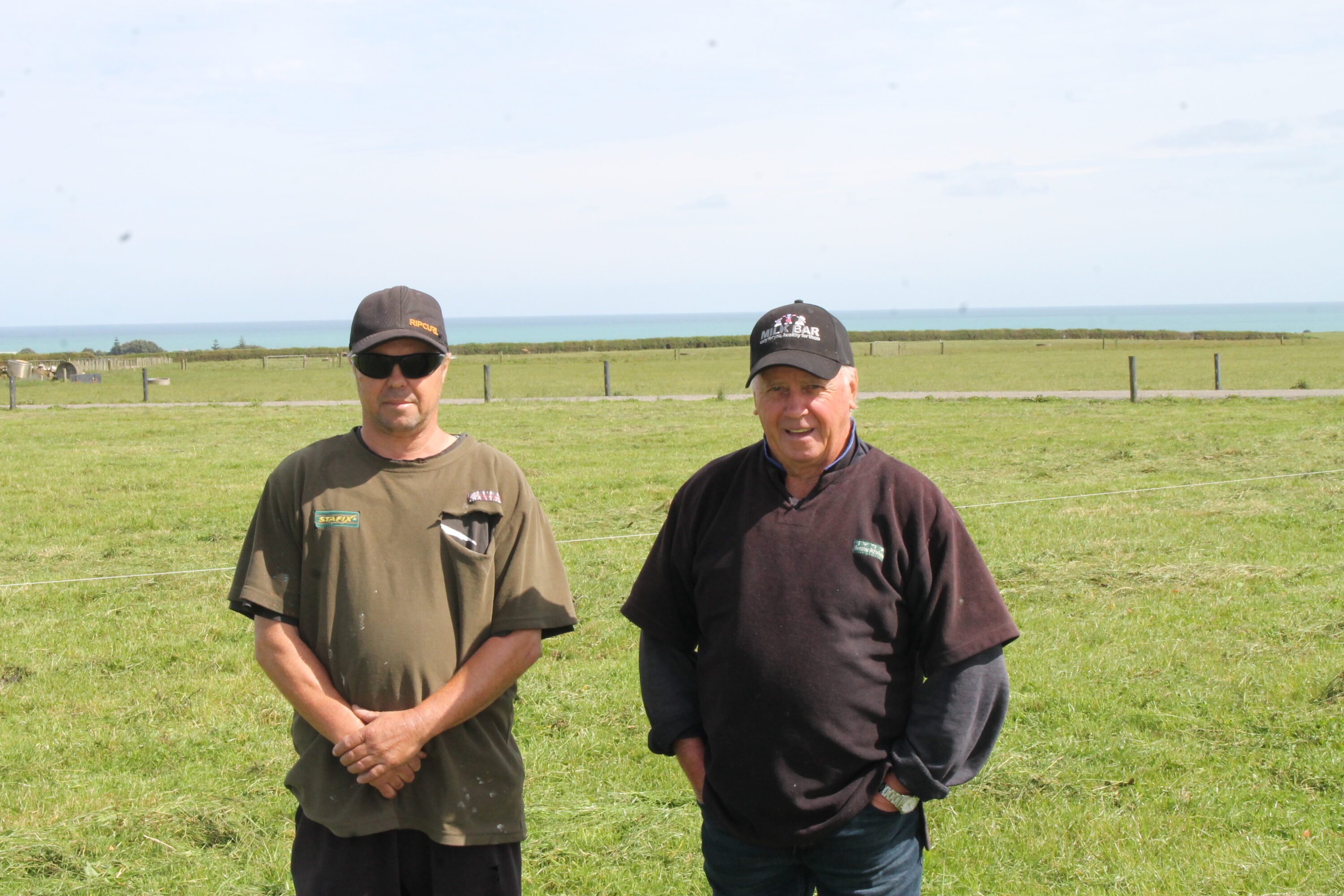 Supreme Conformation Winner
Ferdon Tequila Caramel – Ferdon Genetics LTD – W & M Ferguson
SIRE: Tower Vue Prime Tequila
POINTS: 100.00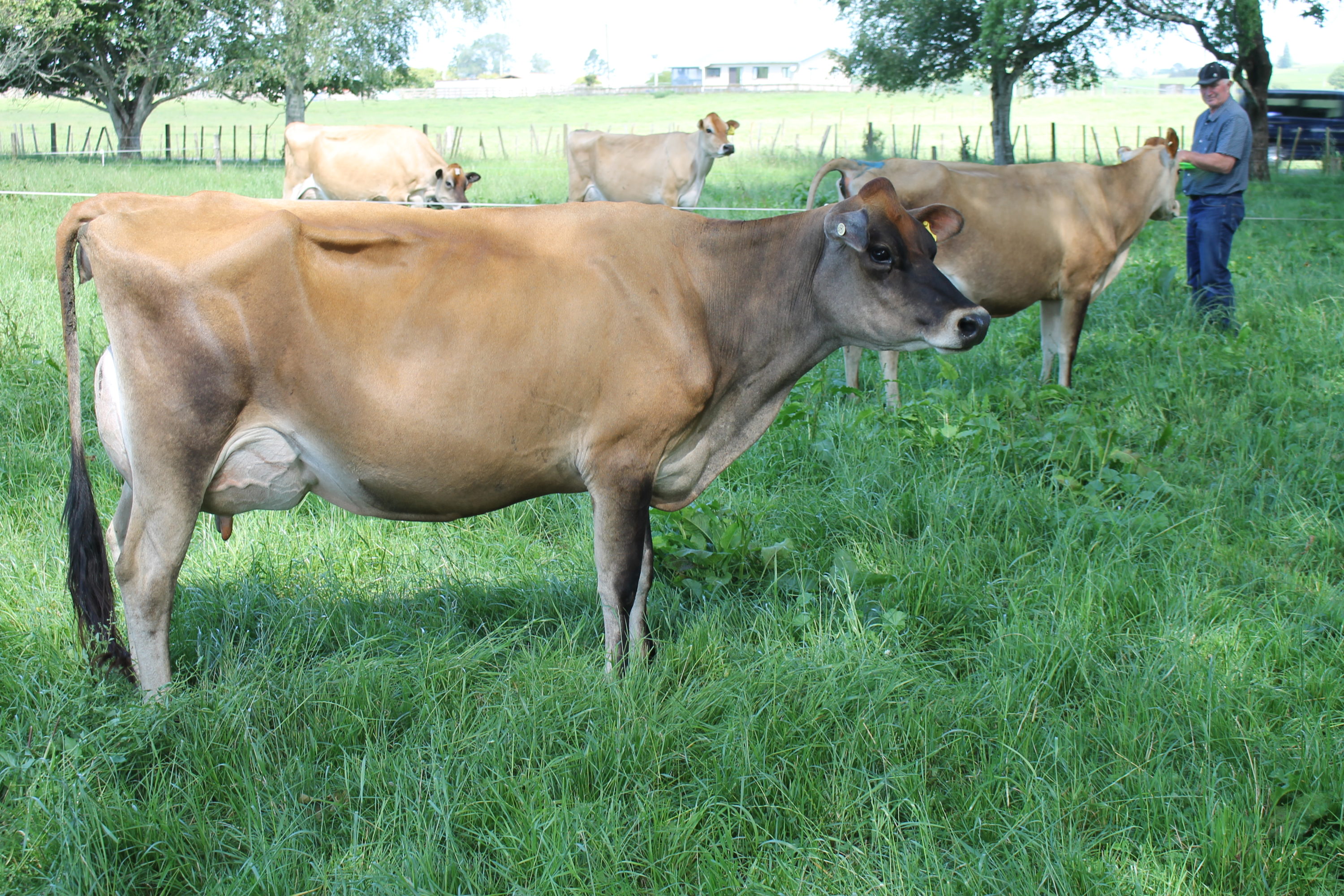 ---
YOUTH WINNERS
2 YO Class – Belbrook Joel Lulu – Belbrook Farming Ltd – J & R Wakelin
3 YO Class – Cinagro Integ's Damsella – N J Moffitt Trust
4&5 YO Class – Ferdon Apple Vickie – Toia Ferguson
6&7 YO Class – Waiteitei Mason Hetty – N J Moffitt Trust
8&9 YO Class – Ferdon BRC Lorna – Boyd Ferguson
10+ YO Class – Waiteitei Zealot Bellona – N J Moffitt Trust
---
National Results
| | | | |
| --- | --- | --- | --- |
| CLASS | PLACING | COW | OWNER |
| 2 YO Class | 1st | Belbrook Joel Lulu | Belbrook Farming Ltd – J & R Wakelin |
| | 2nd | Ferdon Premier Flower | Ferdon Genetics – W & M Ferguson |
| | 3rd | Leithlea Charlie Sian | Leithlea Jerseys – T & M Luckin |
| | 4th | Ferdon On Time Sharee | Ferdon Genetics – W & M Ferguson |
| | 5th | A'Charnaich Bison 370 S0J | The Macdonald Family Trust |
| | 6th | Denson Dale Viral Vessy | L A & A H Wilson |
| 3 YO Class | 1st | Ferdon Tequila Caramel | Ferdon Genetics – W & M Ferguson |
| | 2nd | Leithlea Aldrin Coconut | Leithlea Jerseys – T & M Luckin |
| | 3rd | Denson Dale Vans Vestry | L A & A H Wilson |
| | 4th | Cinagro Integ's Damsella | N J Moffitt Trust |
| | 5th | A'Charnaich Valentino 10 | The Macdonald Family Trust |
| | 6th | Merrifields Bounty Charm | R & J Gibson |
| 4&5 YO Class | 1st | Leithlea Valentino Esme S3J | Leithlea Jerseys – T & M Luckin |
| | 2nd | Leithlea Charlie Fava | Leithlea Jerseys – T & M Luckin |
| | 3rd | Ferdon Apple Vickie | Toia Ferguson |
| | 4th | Hasty Spring Koop Fancy | R, S & N Johnson & B Parkes |
| | 5th | Crescent Terrific Delta | Crescent Genetics 2020 Ltd – M & D Townshend |
| | 6th | Willowhaugh Reg Gemma | I & C Jordan |
| 6&7 YO Class | 1st | Parlan Marcel Stellar | R, S & N Johnson & B Parkes |
| | 2nd | Leithlea Val Coconut | Leithlea Jerseys – T & M Luckin |
| | 3rd | Ferdon Tequila Lanita | C Ferguson |
| | 4th | A'Charnaich Celebrity 20 | The Macdonald Family Trust |
| | 5th | Westbourne T Bone Yarna | I & C Jordan |
| | 6th | Y-Not Koop Cameo S3J | Y-Not Jerseys – T & S Jenkins |
| 8&9 YO Class | 1st | Leithlea Charlie Dewdrop | Leithlea Jerseys – T & M Luckin |
| | 2nd | Philsan Murmur Durwelle | P & S Ingram |
| | 3rd | Leithlea Govenor Sandi | Leithlea Jerseys – T & M Luckin |
| | 4th | Riverina Murmur Gritty | Riverina Jerseys Ltd – W & L Berry |
| | 5th | Ferdon Legacy Faline | Ferdon Genetics – W & M Ferguson |
| | 6th | Carrondale Don Stellar | R, S & N Johnson & B Parkes |
| 10+ YO Class | 1st | Ferdon B Stone Rose | Ferdon Genetics – W & M Ferguson |
| | 2nd | Paterangi Mans Mamme | Upland Park Jerseys Ltd – A & N Walford |
| | 3rd | Willowhaugh Zik Bopeep | I & C Jordan |
| | 4th | Denson Dale OT Videne | L A & A H Wilson |
| | 5th | Kelland WM Reagan | AJ, GM, DN & A Tosland |
| | 6th | Leithlea Qzik Leonie ET | Leithlea Jerseys – T & M Luckin |
| National Team | 1st | Upland Park Jerseys | Upland Park Jerseys Ltd – A & N Walford |
| | 2nd | Crescent Jerseys | Crescent Genetics 2020 Ltd – M & D Townshend |
| | 3rd | Lynbrook Jerseys | Lynbrook Farm Ltd – S & N Ireland |
| | 4th | Merrifields Jerseys | R & J Gibson |
| | 5th | Philsan Jerseys | P & S Ingram |
| | 6th | Cinagro Jerseys | N J Moffitt Trust |