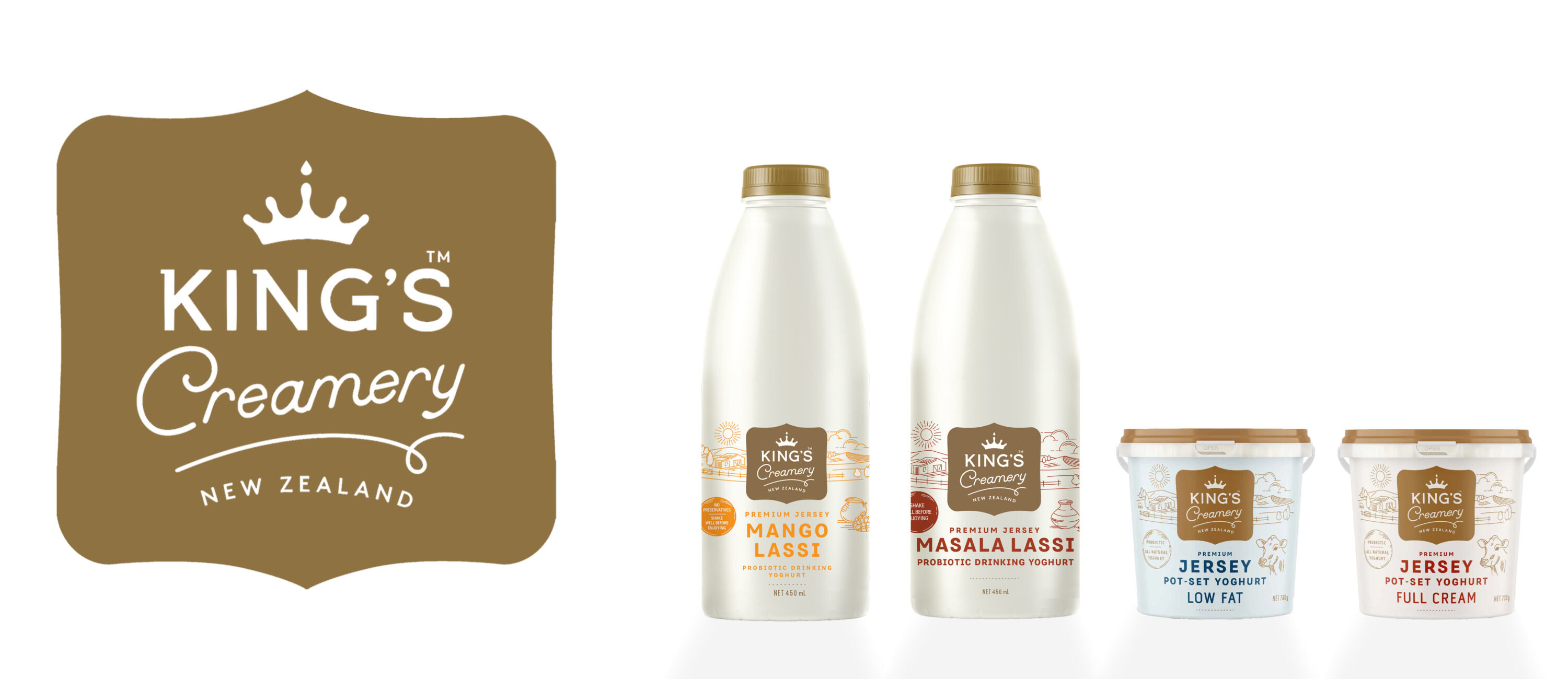 Kings Creamery is a locally owned and operated dairy company based in the heart of Waikato. They operate locally with a small team that is dedicated to creating the best Jersey milk products New Zealand has to offer.
The Company Started in 2017 with a goal to create unique dairy products that focus on quality and freshness. The idea sparked when coming across products on shelves containing too many additives, preservatives and stabilisers. They wanted to create a product to challenge the status quo and deviate from a market full of unnatural products. Their pot-set yoghurt is naturally made without any nasties, using 100% fresh Jersey milk. They manufacture in small batches to achieve our core value of quality over quantity.
All of their products are 100% vegetarian, gelatine and gluten free! Plus, our yoghurt and lassi are packed with millions of probiotics to help balance the friendly bacteria in your digestive system!
The future of Kings Creamery sees more products for kiwi's to indulge and enjoy from a friendly, locally run company that believes in creating the most fresh, natural and pure dairy products in New Zealand.
Visit the King's Creamery website here: https://www.kingscreamery.co.nz/