Outcross Leads to a Prosperous Future for Lynbrook Jerseys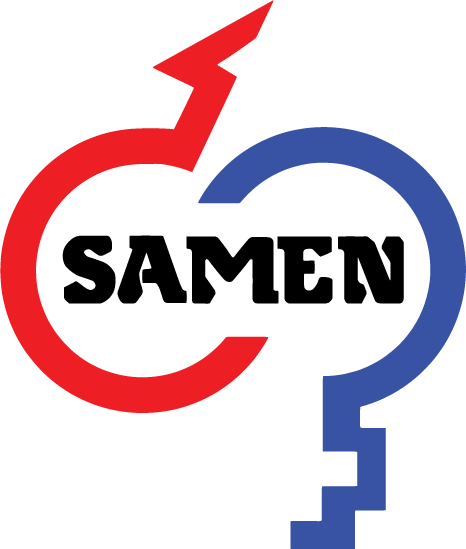 Joshua Herbes -Marketing, Samen NZ
Steve, Nina, Emily and Kate Ireland farm in Coastal Temuka (South Canterbury) and have the Lynbrook registered Jerseys and Lynbrook farm. Two or three years ago they reduced their cow numbers from around 570 to 500 with the aim of reducing inputs and increasing per cow production. Steve and Nina have seen great success in this move and are reducing nutrient losses creating a more sustainable model for the Lynbrook farm. The cows currently produce around 460 milk solids per cow at the factory. They rear around 230 calves per year selling the remaining calves to rearers and currently bobby a small amount.
Having worked their way through a traditional farming career path, first on wages, working through to management, and 50/50 share milking on a few farms, Steve and Nina then moving into farm ownership and converting a sheep farm to dairy in 2003.
Dairy Farming in Canterbury is a little unique in New Zealand. Being such a dry climate the plains were once not fit for dairy farming. Fortunately, west of the Canterbury plains the Southern Alps stand proud collecting large amounts of westerly rainfall and this flows into the Canterburys braided rivers along with the snowmelt built up during the winter months into large aquifers. Making maximum use of this great natural resource we are able to draw from the aquifers and use that water for growing pasture. Having a dry climate with low humidity the cows perform really well,
"we enjoy it here and the cows do too" says Steve.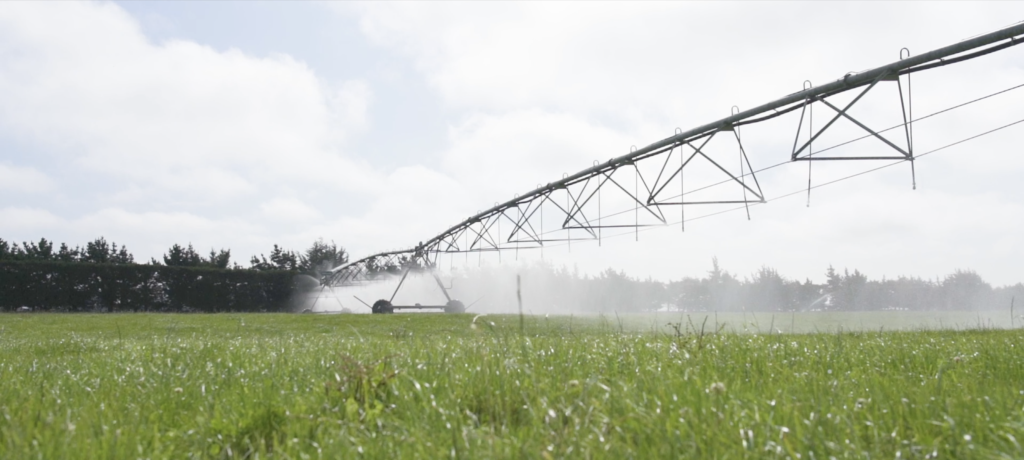 Both Nina and Steve play heavily active roles on the farm consisting of two properties, the main dairy farm and a 100 Hectare support block just 5km away from the main dairy farm. The support block is utilised to rear all replacement calves, beef cattle and bulls as well as wintering the dairy cows. Nina rears all of the calves, manages the farms financials and to top it off does all of the AI on farm.
Steve says the Jersey's ability to forage and efficiently convert pasture into profit is the Jersey's biggest advantage. Seeing very little lameness with the Jersey's great feet and spectacular fertility means the Lynbrook farm sees 88% six weeks in calf rates without CIDRES and has only had 1 out of 500 cows metri-cured, an indication of excellent health.
Early pregnancy testing this season indicates fewer than 6 % MTs in a little over 10 weeks mating. The Jersey's calving ease means they don't have to get up and check too many cows during calving as they just get on and do it themselves. The combination of all these traits is what makes a great Jersey cow.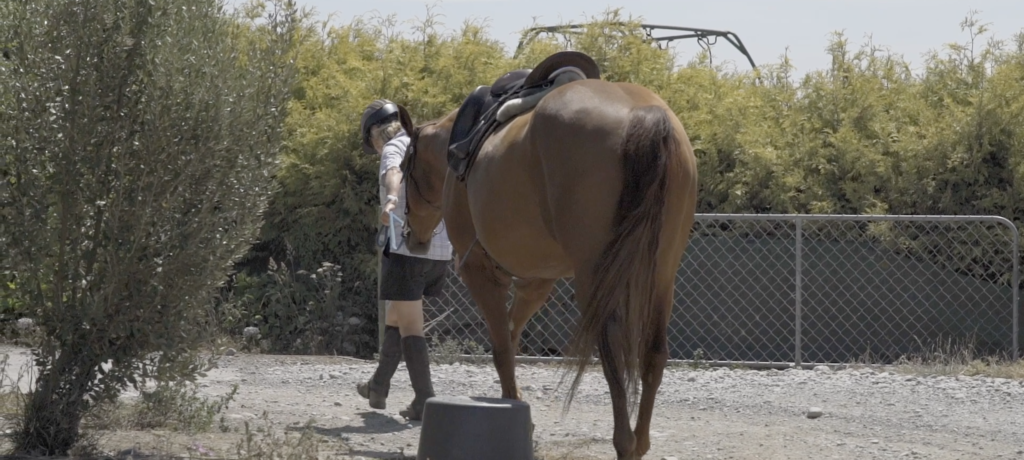 While cows are 95% of Steve and Nina's life, they do each have their own off farm interests. Nina loves her horses and has some great friends around the area with whom she gets out and does some treks along the riverbeds and up in the hills on the stations which she really enjoys. Steve on the other hand over the last few years has got into mountain biking completing a few races, keeping fit and getting off farm. Steve experienced a back injury a few years ago and unfortunately had to leave mountain biking behind. Recently Steve was introduced to an E Bike which has enabled him to get back on the bike and he loves every minute of it as there are many great rides in Canterbury.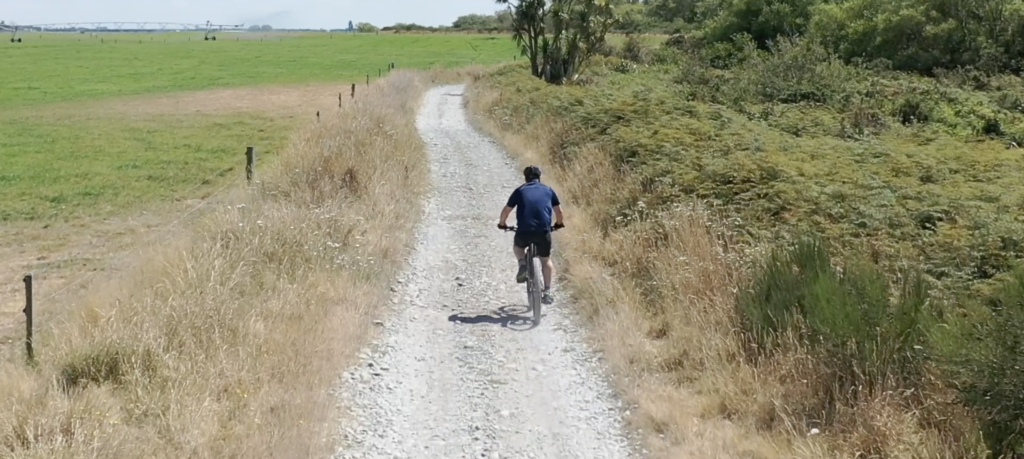 Over the previous few years Steve has begun to introduce Viking Jerseys into his breeding program. The Scandinavian countries including Denmark have been very focused on their health traits for almost 30 – 40 years. Having systems in place for collecting the health and management traits of their animals, they have been able to get accurate data on somatic cell counts, mastitis resistance and fertility. Building on this data set and their genomics, they have used this data to breed superior bulls for those traits. With this in mind it is a real focus to have healthy cows and cows that live for a long time needing fewer anti biotics for treatments of health issue. "We think the Viking Jersey is a very superior strain of Jersey for us" because of those reasons. Being focused on milk components the Vikings have animals with very high fat and protein% which coupled with an Outcross Steve thinks they are going to suit him very well in the future. Genetic diversity is incredibly important for both the Lynbrook herd as well as the national herd as they struggle to ensure that each of their cows gets a top bull. This is because the highest ranking bulls in New Zealand have been used so widely and they are quite closely related, in some cases very close to inbreeding. Inbreeding brings reduced performance around production and reproduction, with the future in mind we are very mindful that "we need to utilise some of the international genetics in our breeding program" and for them, Viking Jerseys are it.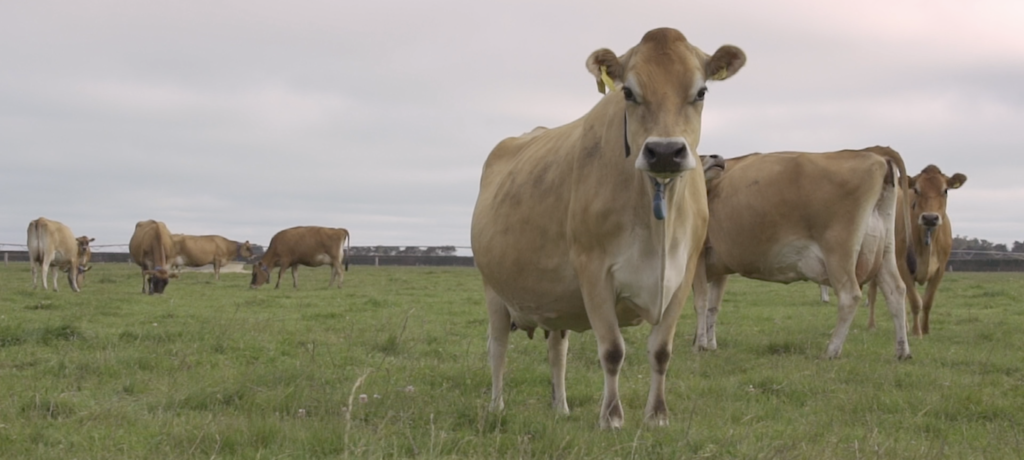 Lynbrook Hihl Norsemen is sired by a Viking Jersey bull VJ Hihl and his dam is an animal Steve and Nina purchased as an in-calf heifer(Pictured) from the North Island a few years ago. Ola is a very good Lynbrook Terrific daughter. Her female family has about 4 or 5 generations of outstanding cows before her, a very strong family in the Taranaki. Ola herself is a very high performing excellent conformation cow. On top of Lynbrook Hihl Norsemen Samen NZ has purchased an incredibly exciting half-brother to Norsemen sired by Global Future Direction named Lynbrook FD Ovation.
Behind Global Future Direction is some Australian polled breeding. We are currently milking three half-sisters of Global Future Direction and they are outstanding cows.
Steve and Nina are currently trialling dairy beef in their herd and have found multiple ways to get the most out of these animals with the overall goal of reducing/removing bobby calves. At 12 months old Steve and Nina bring a series of dairy beef animals back to the dairy farm and mix these with a few carry overs. This small herd of mixed sorts then serves several roles on the farm. Not only do they enable them to reduce/remove bobby calves, but they also act as Steve and Nina's lawn mowers. The small mixed herd follows behind the Lynbrook herd eliminating the need to pre mow or top. This process is "maintaining the pasture quality and allowing the dairy herd to get the best feed which has helped lift our per cow production". The Dairy Beef is an incredible bonus and currently Steve has Red Wagyu and Angus animals in the mixed herd with Short Gestation Belgian Blue on the way.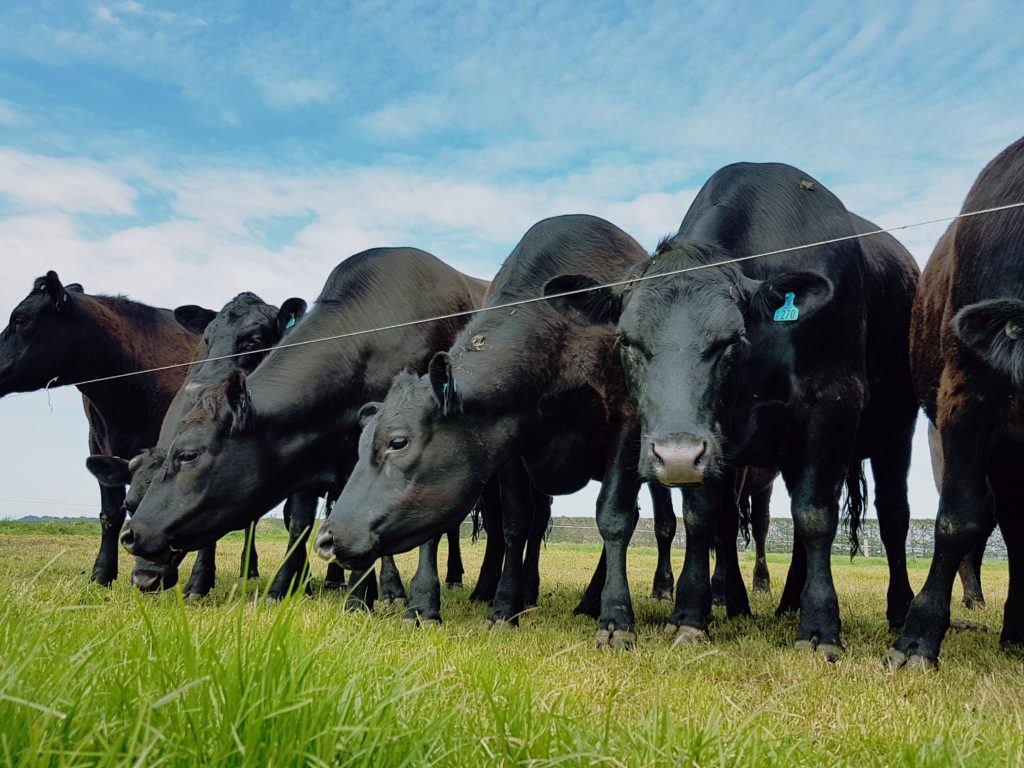 The beef heifers are also great recipients for their embryo program. Steve says that the major constraint of the Jersey breed is the beef industry and what we do with Jersey calves. This comes down to carcass size and reaching the premium weights. Steve is trying to replace bobby calves with beef animals and in turn show the Jersey cross beef is premium quality. Being competitive with other breeds Steve recently killed the first lot of his Jersey Angus Cross animals at 26 months and averaged just over $1700.
Steve was impressed but not surprised to see that in the kill data they killed out at 65% top quality prime beef.( Silver fern farms( EQ)) In comparison the average is around 31% which puts twice as many of Steve and Nina's Jersey Angus Cross animals in that category. Four of the Jersey Angus Cross animals didn't pass the prime because of the yellow fat colour says Steve which comes through the Jersey. The yellow fat colour comes from the carotene in the grass that they are eating. The yellow colour is also an indicator of Vitamin D which is commonly deficient in most people's diet. There are markets where top restaurants pay a premium for the yellow fat as it is heavily associated with pasture feed beef. Overall, the dairy beef has proven to be very efficient for them and they are looking forward to seeing the kill data for the Red Wagyu and in the near future Short Gestation Belgian Blue as well. They have sourced all of our beef genetics from Samen NZ.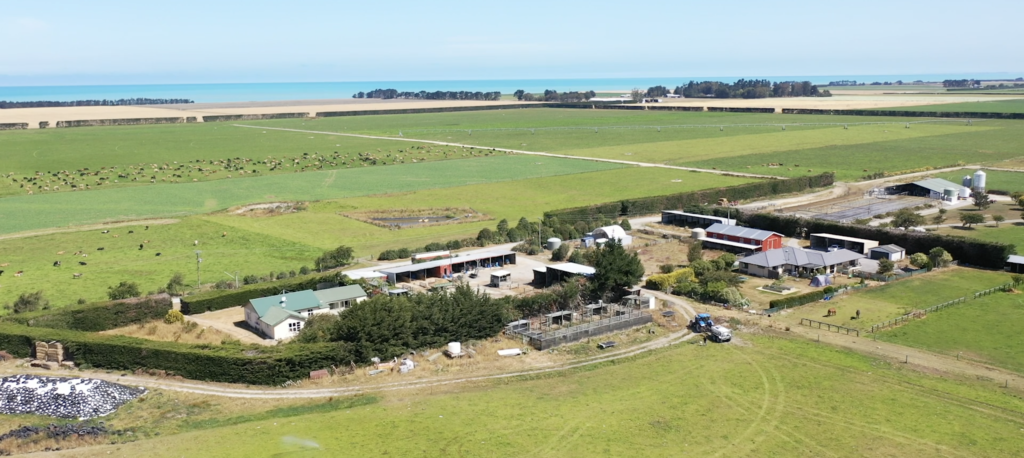 ---
BREEDERS VIDEOS
Jersey NZ have collaborated with Joshua from Real Experience to offer a one of a kind opportunity for all Jersey NZ Members.
We're talking about a full length video and Jersey Focus article to advertise your Stud name. Whether you have an upcoming sale and want thousands of people to know about it, or you simply want to make your Stud name prominent, then this opportunity is what you want. Further more, 100% of the cost is spent on advertising your stud.
The Lynbrook video statistics:
Video reached – 28,800 people
2,300 of those people watched the entire video
Video was shared to 20 different Facebook pages and received over 280 reactions.
Video Options:
$2000 + Travel – Breeders Option
Full length video with a guaranteed reach of 3000 people.
Full length Jersey Focus article
Featured article on our Website and shared through social media.
$3000 + Travel – Sponsored Option
Have a good relationship with a local brand that you're using on farm? Let us know, and we can try arrange a sponsored video.
Everything included above + their brand being incorporated and featuring in both the Video, Article, and Website Article.
Get in touch to organise your video today